"It's all my fault."
Cherry blossom Magi
High-fivesies
Never Let Me Go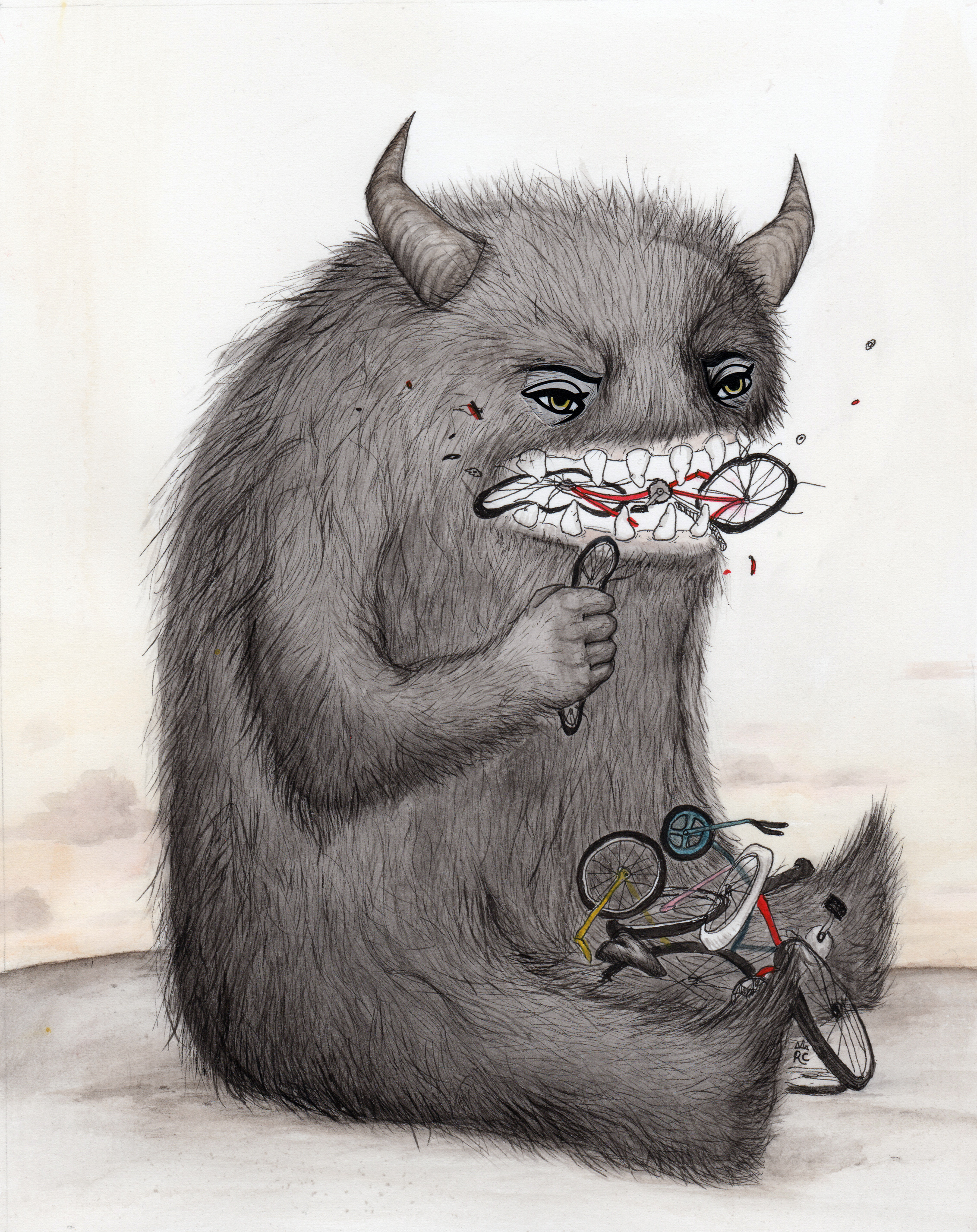 Bikemares
Monster Bike
Tree-Cycle
Get on your Bikes and Ride!
Night Rider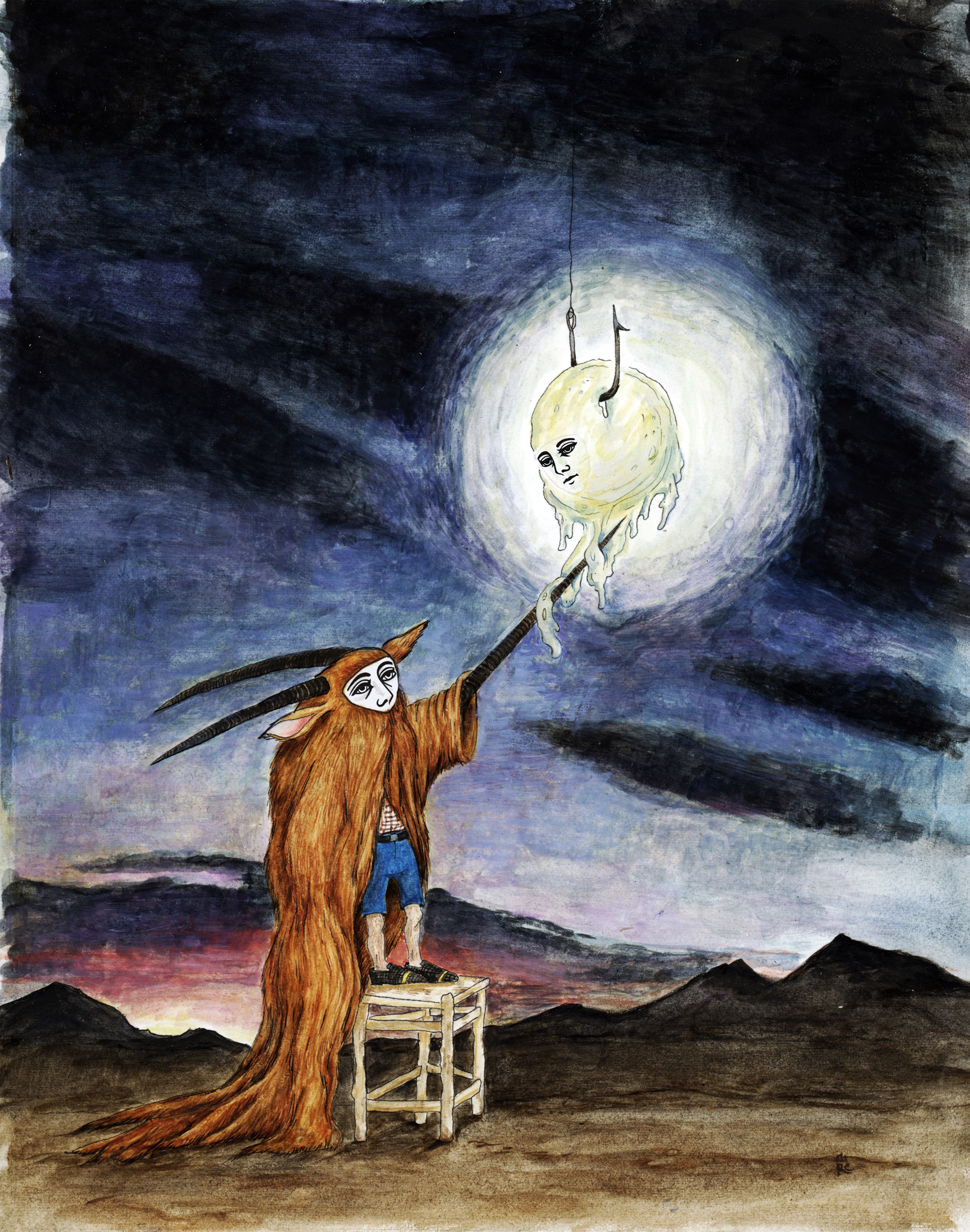 Connecting with Something Otherworldly
Ink, gouache, collage on paper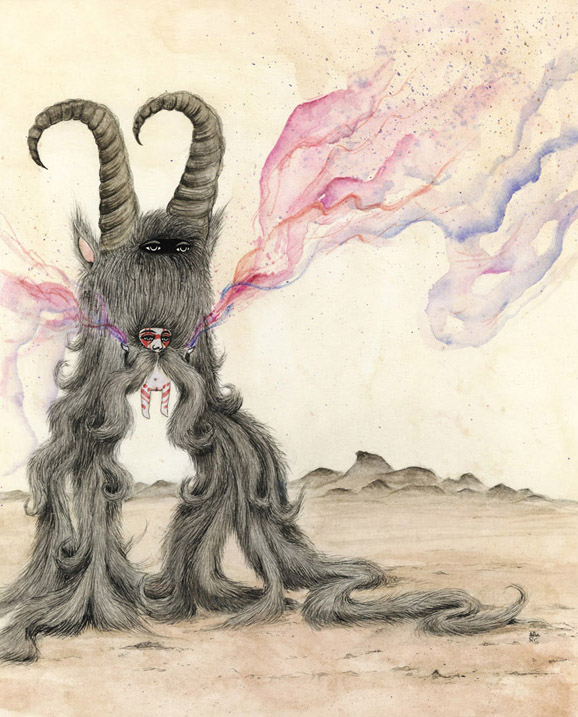 Beast Wranger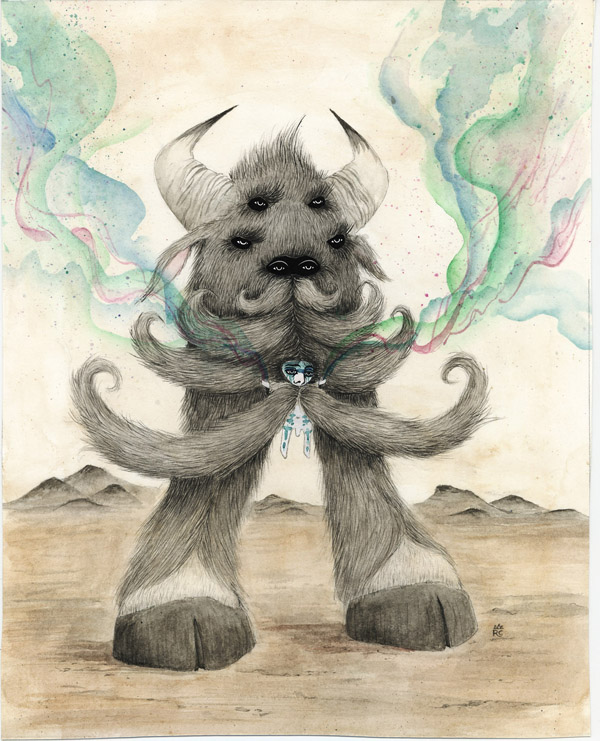 Monster Jocky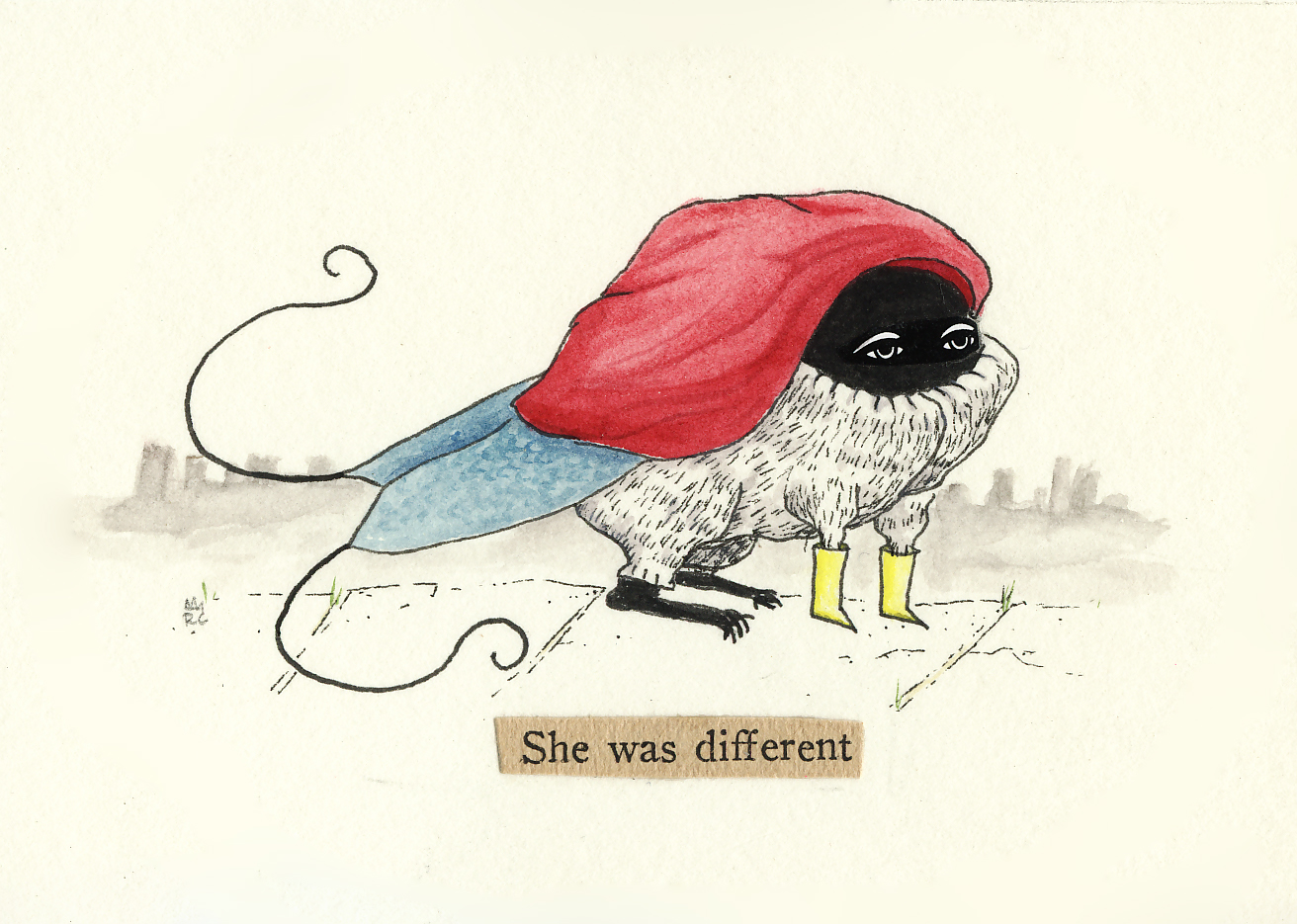 She Was Different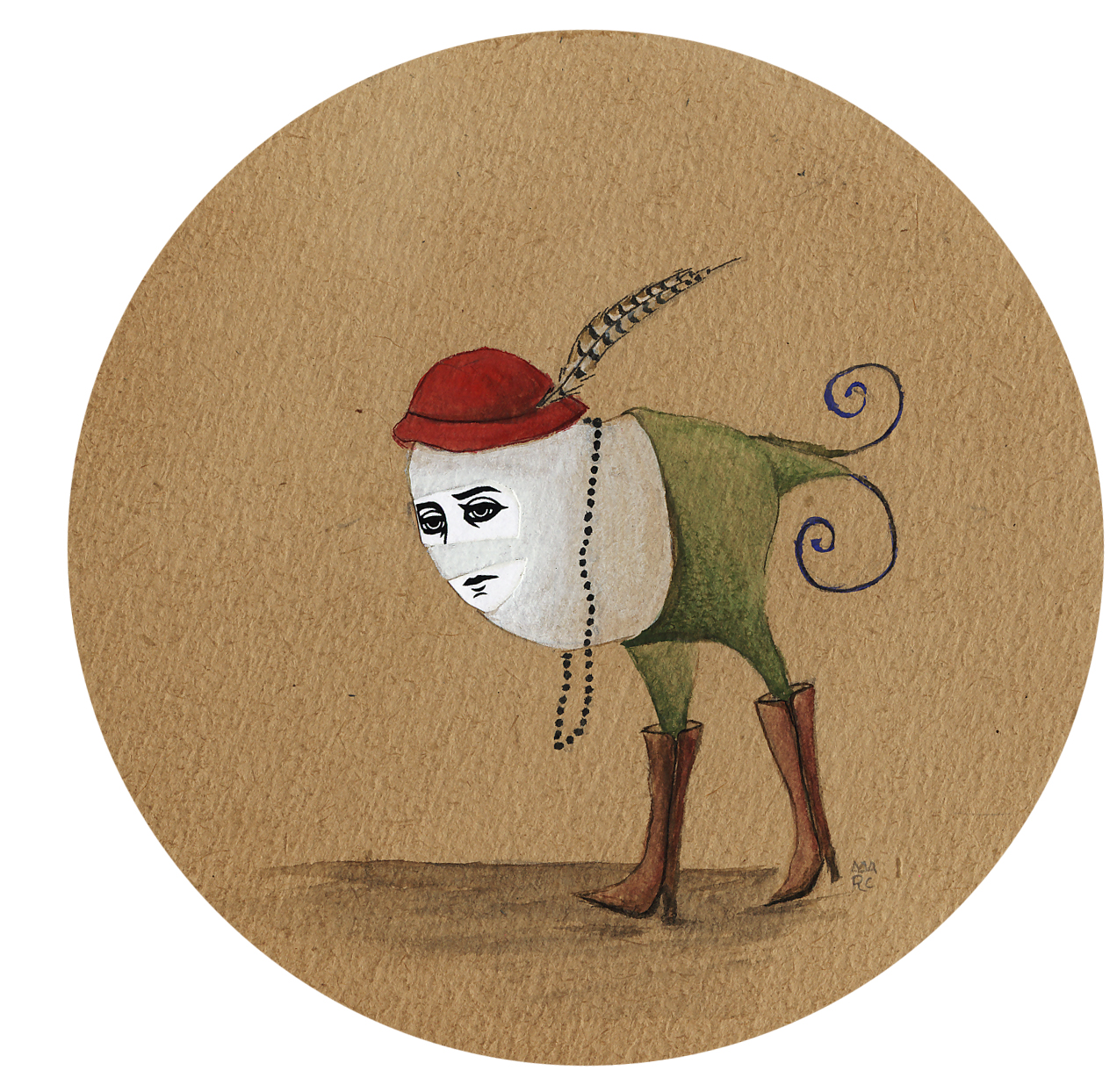 Regina Wilson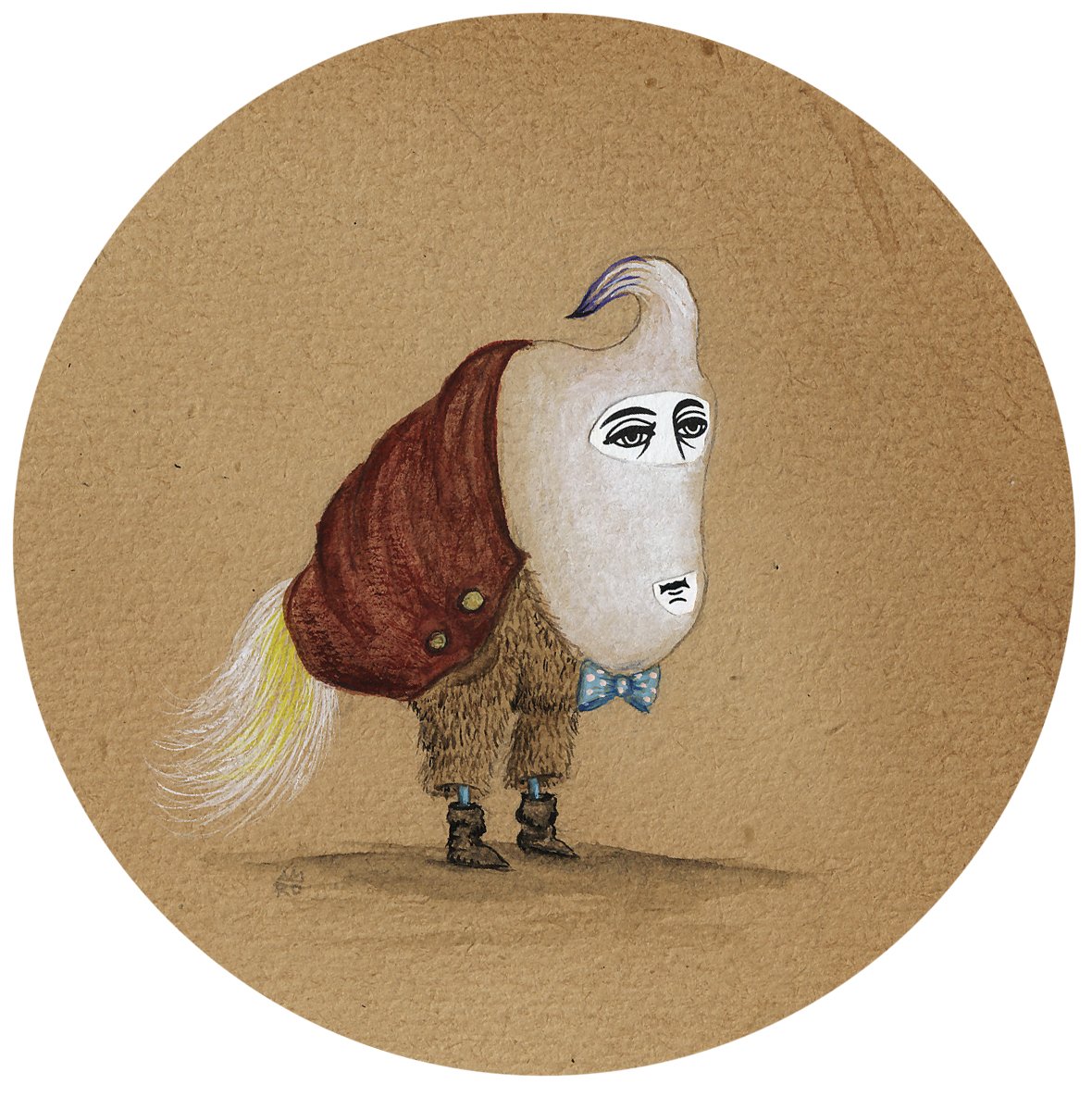 Lestor the Lessor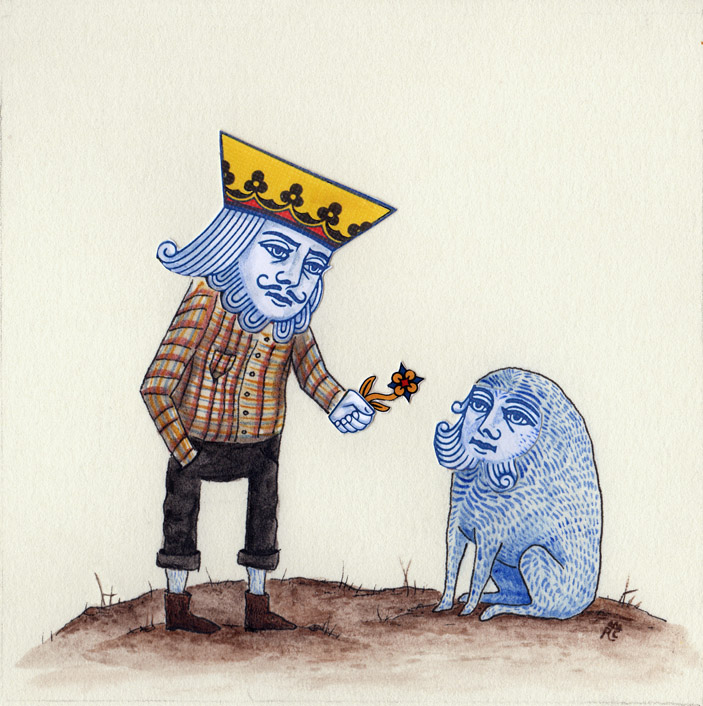 Man's Best Friend
"I sat for some time lost in that kind of reverie which a strain of music is apt sometimes to inspire."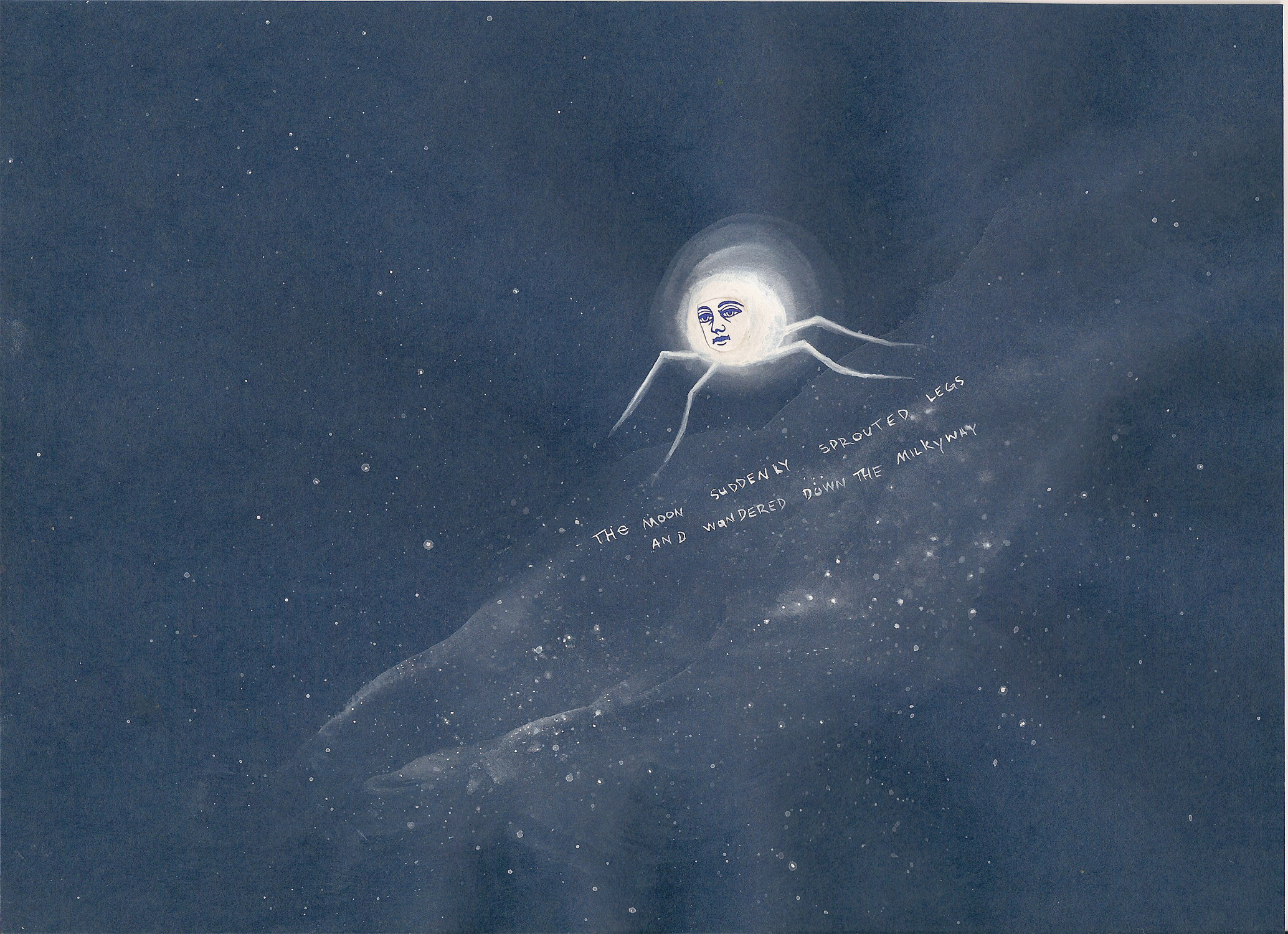 The Moon
"The moon suddenly sprouted legs and wandered down the milkyway."
Gouache, collage on paper